Register
[SU21] Foos & Brews Human Foosball Tournament Human Foosball · Co-Ed Social
MonTueWedThuFriSatSun 12:00pm to 5:00pm
Team Fees

Early Bird

$25.00

per player + 3.5% Processing Fee

Regular

$30.00

per player + 3.5% Processing Fee

Late

$40.00

per player + 3.5% Processing Fee

Additional Team Fee

$10.00 (payable by captain)
Free Agent Fees

Early Bird

$25.00

+ 3.5% Processing Fee

Regular

$30.00

+ 3.5% Processing Fee

Late

$40.00

+ 3.5% Processing Fee
Foos & Brews 2021: Human Foosball Tournament
Sunday Sept 12th 12-5:00pm at Graduate Eugene
Registration deadline 9/7: $30 per player
6-12 players per team, 3 games + playoffs for top teams
Captains register your team today, space is limited!
This is a private tournament event. All players and spectators must be registered and vaccinated.
Spectators: Registration is free for those invited by a team to come watch. Please sign up as a "spectator" during registration, be ready to upload your vaccination card.
Register & have a ball at our Foos & Brews event. Check-in will be at 11:30 am at Graduate Eugene Hotel.

Questions, contact Bec at play@playgroundsports.net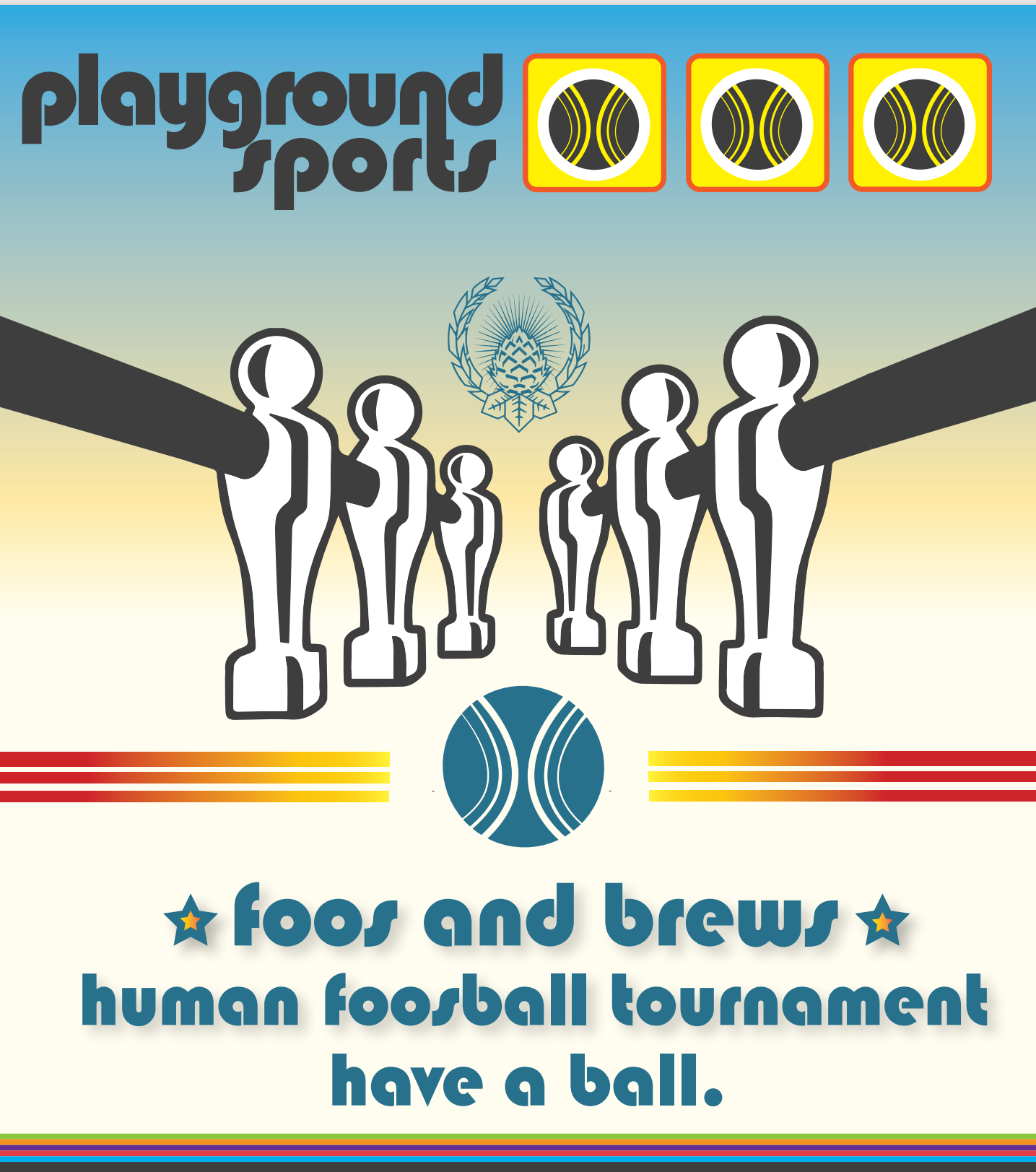 Tournament Notes:
Now accepting registrations!
Get the 'Early Bird Special' until August 18. Team members save $5.00. Free Agents save $5.00.