[S-2 23] Social Kickball Corvallis (Wednesdays) Kickball
Accepting Team and Free Agents Players Only
MonTue
Wed
ThuFriSatSun
6:00pm to 10:00pm
4 Week Season - League Shirts Included, BYOB Approved
Team Fees

Regular

$55.00

per player + 4.5% Processing Fee
Free Agent Fees

Regular

$55.00

+ 4.5% Processing Fee
Social Kickball league- for those peeps that are new to the league or just looking for fun without the competitiveness. 4 week season, no playoffs and teams ranked by social scores.

Weekly raffle and after game socializing at the Upper Deck Bar located at Corvallis Sports Park!!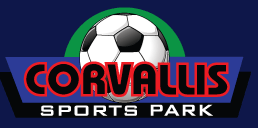 All kickball leagues are coed, no more than 2 of the same gender kick in a row. Games played at Crystal Lake - Blue Ballfield, permitted for BYOB, NO GLASS please at the fields.

League Format:
Games are played to 50 minutes or 7 innings (whichever is first)

Each team must supply a minimum of 4 team members to officiate games as scheduled during the season

Roster Requirements:
Minimum 10 players and maximum 15 players per team roster.

10 players max on the field. Teams must have a minimum of 4 of each gender.

Minimum of 6 players (3 & 3) to start a game.

If playing with 8 or less players, teams must have a minimum of 3 of each gender.
Playground Sports has obtained park alcohol permits. You may bring your own beverages for consumption (no glass)



Ways to Register: NEW***
Sponsored Teams- Contact Bec at play@playgroundsports.net

Captains: Sign up to hold your team's spot.
Team Player: For players who have been invited/asked to join a team. Captain has already registered the team slot. Players may either use the invitation to join the team emailed by their captain or register directly online for as a team player. Simply choose the team name from the drop-down list during registration and your captain will be informed and asked to accept your registration.
Small Groups: For friends wanting to play together but don't have enough players for a full team. Each player will register individually entering the same small group name to ensure players are placed with correct players.
Free Agents: For individuals needing a team.
Sponsored Teams: Contact Bec at play@playgroundsports.net for more information.

Contact play@playgroundsports.net with any questions or for assistance with registration.