[SU-2 22] Curling in the Courtyard Curling
Iceless Curling- Yes, it is a thing and it is happening!! Stay cool in the Courtyard as we move the iceless rink outdoors.

Ice-free but still fabulous, iceless curling league promises to bring the "hammer" and be a "hit". Along with other curling slang... Curling is one of the oldest team sports and is a cross between shuffleboard and bowling. With our iceless version, you will not "sweep", but you will get to "mop" the stones back to starting line.

Check out this modern mobile take on this popular Olympic sport. Leagues will happen at Graduate Eugene, conveniently located downtown on 6th Ave. Players will be able to enjoy great food and local brews from the Trophy Room bar during league play.

Games are played on a large rink (6 1/2 feet wide by 26ft long) with bearing based stones for real curling feel. The season is 4 weeks, teams will play 1-2 games per night. Closed toes shoes must be worn for play.
Teams of 2 players of any gender, grab a buddy and have a ball.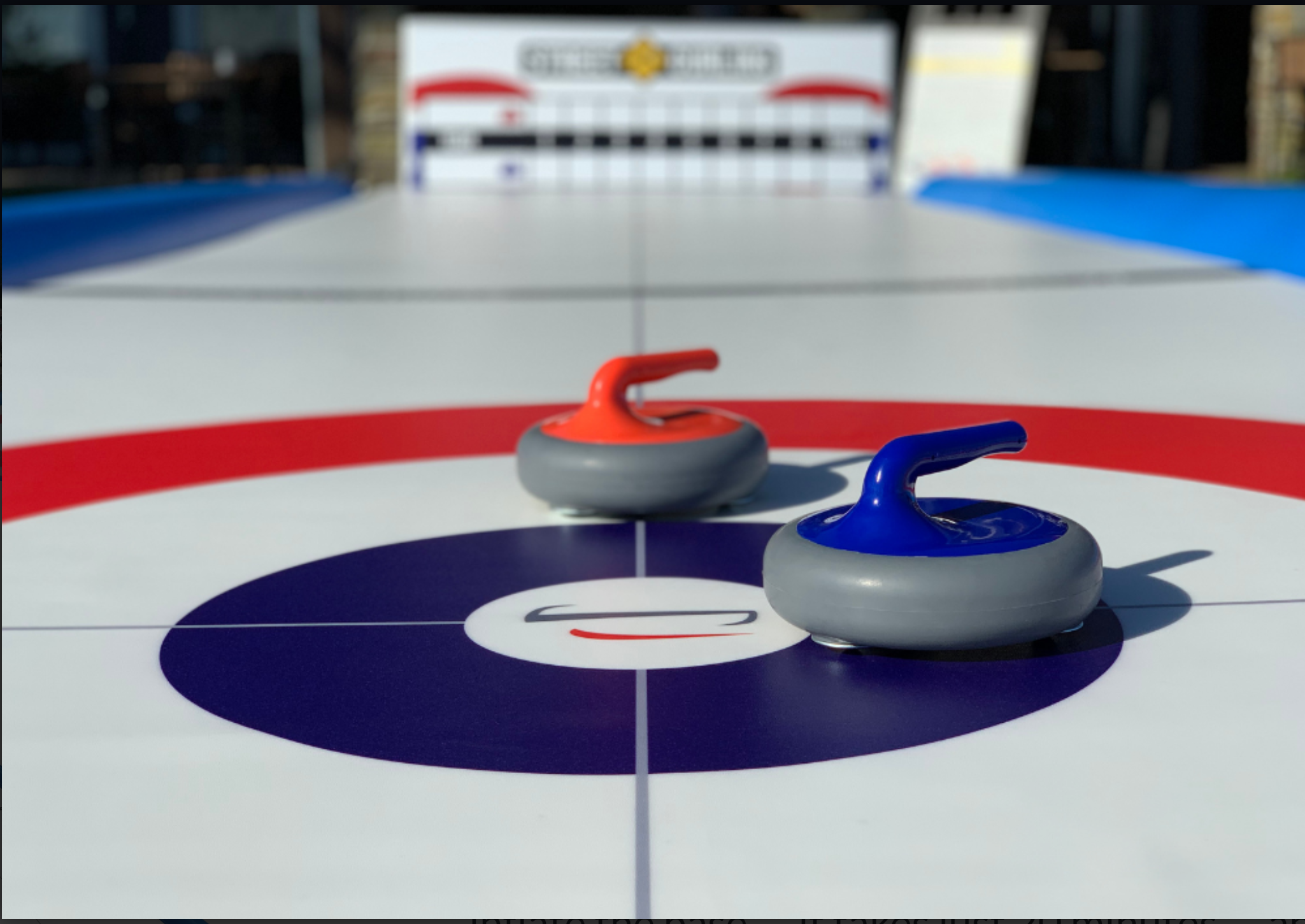 Ways to Register:
Sponsored Teams: Contact Bec at play@playgroundsports.net to get details regarding player registration and sponsor invoicing.

Captains: Sign up to hold your team's spot ($5 team fee + individual player registration fee). Captains will send out roster invites (online via Playground Sports account) for your teammates to join your team. Each player must individually register for the team and pay their team fee. If the team does not have the minimum number of registered players required by the deadline, the team will NOT be included on the schedule. All players will receive individual player registration fee refunds, however, the $20 team fee will not be refunded if the team is not included on the schedule.
Team Player: For players who have been invited/asked to join a team. Captain has already registered the team slot. Players may either use the invitation to join the team emailed by their captain or register directly online for as a team player. Simply choose the team name from the drop-down list during registration and your captain will be informed and asked to accept your registration.
Free Agents: For individuals needing a team.

Contact play@playgroundsports.net with any questions or for assistance with registration.
Use the form below to filter by sport, season, day(s) and/or location; or scroll to view all programs.
---
Team Fees

Early Bird

$40.00

per player

Regular

$50.00

per player

Additional Team Fee

$10.00 (payable by captain)

Free Agent Fees

Early Bird

$40.00

Regular

$50.00