Canceled
[W 23] Stash N Crash Curling Tourney @ Graduate Jan 28th Curling · Any
Canceled
MonTueWedThuFriSatSun 12:00pm to 5:00pm
Team Fees

Regular

$45.00 per team + 4.0% Processing Fee
Free Agent Fees

Regular

$25.00

+ 4.0% Processing Fee
Stash N Crash Curling Tournament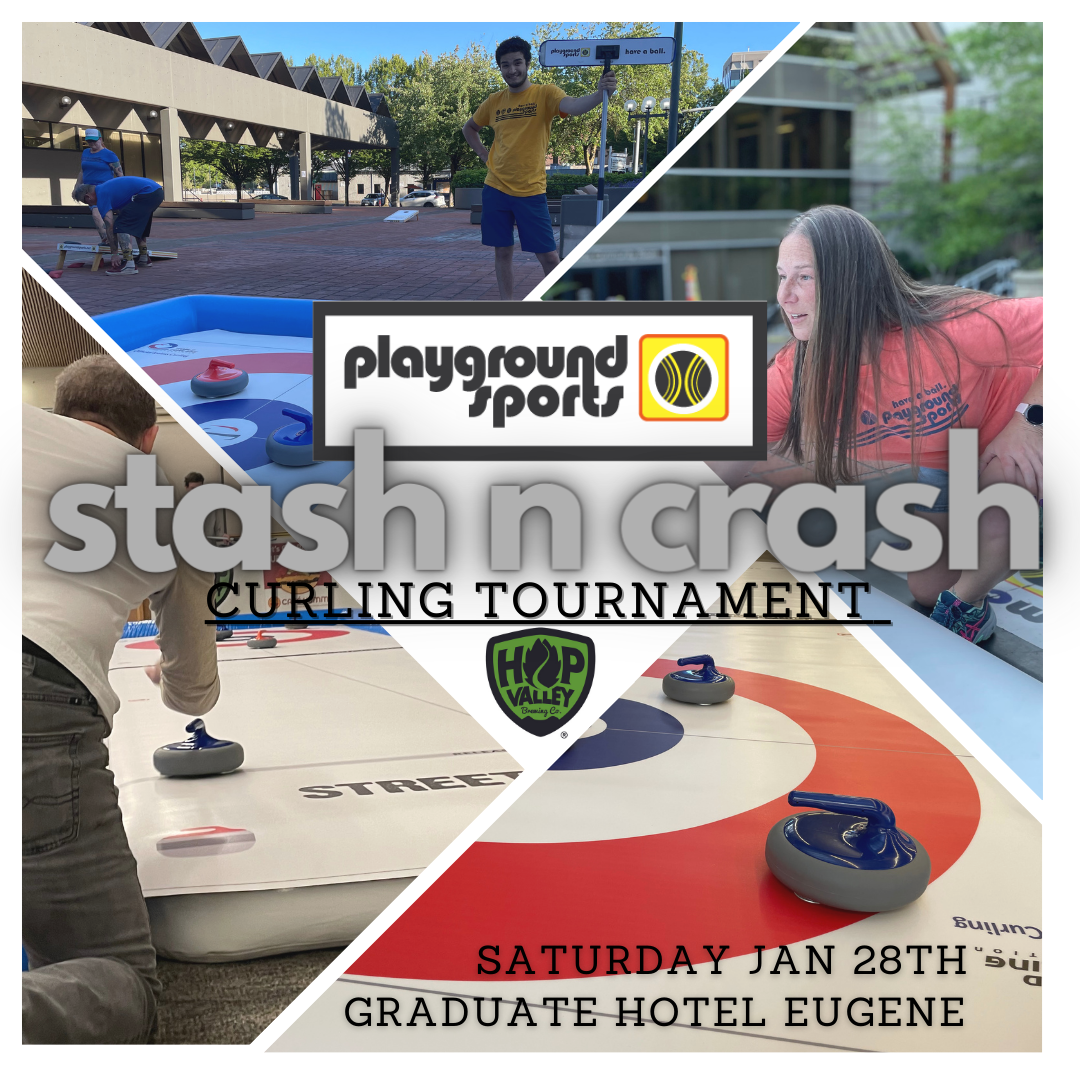 Register by 1/26, Curling Tournament Event on Saturday, January 28th
$45 Team (2 players per team)

Format: Games at Graduate Hotel:
check-in starts at 11:30am games begin promptly at 12pm.
Three game guarantee (pool/rd robin), playoff bracket for top teams. Teams of 2 will play 3 matches (6 ends per bonspiel), all matches are best of 1 bonspiel , the team that wins the match earn 2pts, tie is 1pt each team and loss is 0.
Match rounds are limited to 20 minutes, bracket play has no time limit. Prizes for winning team. Raffle and fun for all!



Graduate Hotel is located at 66 E 6th Ave in Eugene. All players must check in by 11:45am.
Playground Sports is proudly sponsored by: